Good is not good enough. Be great.
At CASCO, we create great brands, brands that connect in meaningful ways. We help our clients embrace change in pursuit of improvement and business growth.
Strategic Branding brings together creativity and strategic thinking to enhance your brand's reputation.
We look for opportunities, and we solve problems. Our long-standing client relationships have endured because of our genuine interest and dedication. Our collaborative approach will combine your insights and our ingenuity. Together, we can create a great brand for your business.
What is a brand?
How can you enhance your brand reputation?
Download Strategic Branding 101 – A Creative Guide to Brand Strategy.
Our Strategic Branding approach:
1. Discover
Identify any current challenges. Is your brand static and ineffective – a competitive disadvantage? Should you respond to a shifting market? Are there untapped opportunities out there? Step back, look within, listen to stakeholders. Build consensus – and then define your objectives and goals.
2. Define
With these insights, define brand principles that are actionable, compelling and truthful. A carefully crafted brand keeps you grounded. Looking for new talent? Entering a new market? Clear brand principles help you articulate your value proposition and shape your clients' experience.
3. Create
Every design decision is informed by your brand strategy. Your brand's clear and compelling voice will help you craft solutions for the other components of your brand identity – earning recognition, bringing clarity to business offerings, enhancing your clients' experience and nurturing loyalty.
4. Activate
Align your brand with your business objectives and priorities, and you're ready to go. Power up your brand touchpoints and take your brand to market – the impact will energize your business.
Services
Brand Strategy
Naming
Brand Development
Brand Identity Design
Brand Awareness Campaigns
Key Messaging
Creative Direction
Graphic Design
Sales/Marketing Collateral
Website Design
Website Development
Signage and Environments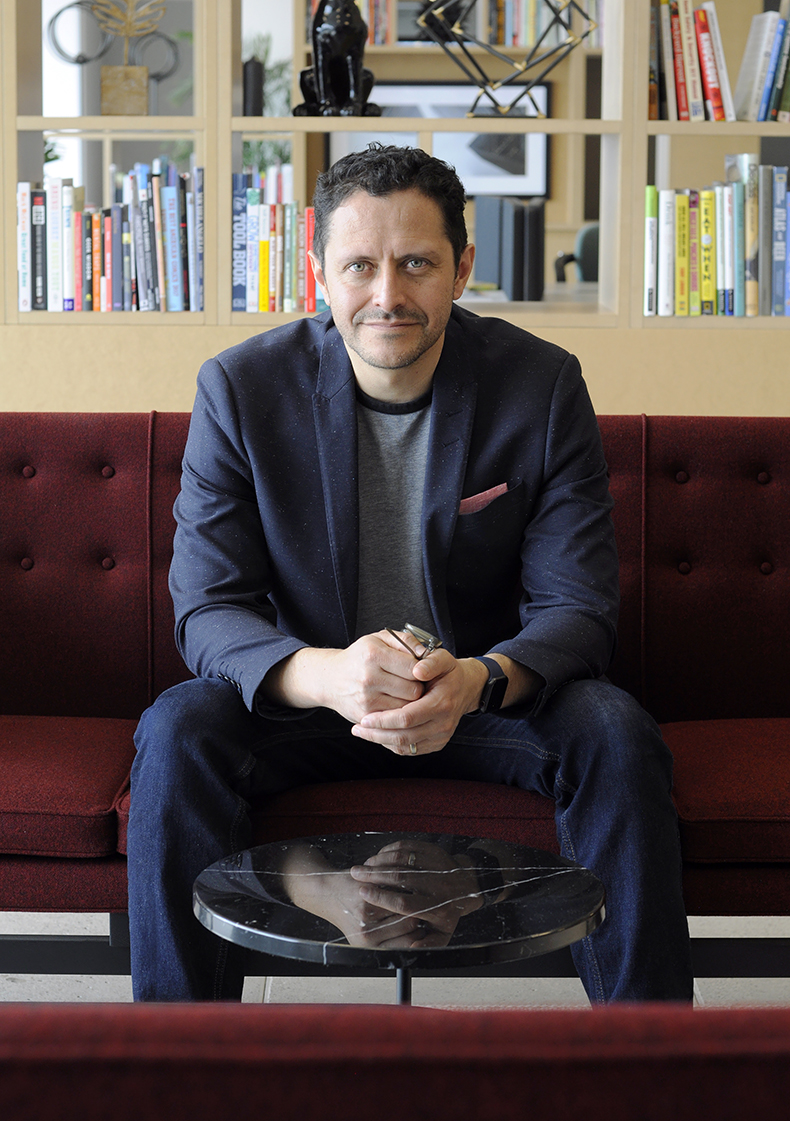 Diego Casco, Creative Director
As founder and creative director of CASCO, Diego brings his creative and strategic expertise, acquired over more than two decades, to every client project to ensure effective results. Diego's professional and business experience has helped him develop a client roster that includes corporations, government agencies, not-for-profit organizations, and small to medium-sized businesses. He understands the current business environment and how to identify opportunities for growth through strategic branding.
Diego is an active member of the Association of Registered Graphic Designers (RGD)
---
Current and Past Clients
Bridgestone Costa Rica
Burstein Bryant Barristers
Cassels Brock
Ireland Park
Johnston Litavski
Ontario Lottery and Gaming Corporation
Remedy's RX
William G. Horton
Worley Parsons